Paints & Linings
BPA Free* Linings
In response to food safety initiatives and the overall safe well-being of human health, we have developed a Bisphenol-A free NI* lining for industrial containers. These RDL® linings are engineered without BPA in the formulation and have the same high chemical resistance and flexibility as our other standard high-quality linings.
Our RDL® linings are designed to meet the most stringent standards for food safety. This means that you can trust that our products are safe for your food storage and packaging needs. We are proud to offer the highest quality linings that meet the strictest compliance requirements. Our commitment to keeping your food safe and healthy is our utmost priority.
Request more information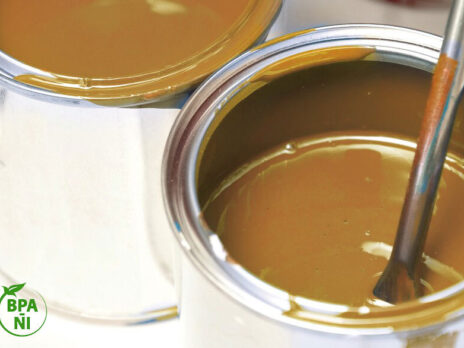 Advantages
<ul><li>Compliant with international food contact regulations.</li><li>Produced with specific selected raw materials.</li><li>Brings clarity and standardization.</li><li>Guarantees consistent quality.<br /></li><li>Provide sustainable solutions.</li><li>Worldwide availability.</li></ul>
Options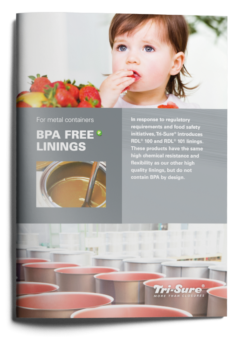 More information about the Tri-Sure® BPA Free* Linings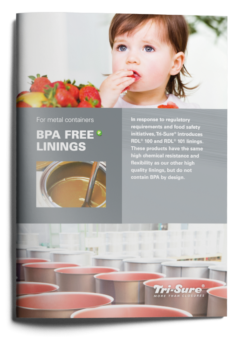 BPA Free* Linings
Request brochure
Fill in the form below and request the brochure BPA Free Linings.
BPA Free* Linings
Request datasheet
Fill in the form below and request the datasheet for the BPA Free* Linings.
Closures paints & linings