Tri-Sure® Covers, Tops, and Lids securely close open-head containers. Various specifications, profiles, and sizes are available to meet your product and market requirements.
Tri-Sure® supplies drum lids and tops to all major packaging manufacturers. We serve all kinds of applications for solid and liquid products meeting the highest standards.
Truly global
Combined with the Tri-Sure® global network of sales and service centers, technical support and tooling, the Tri-Sure® closure system really is the first choice for customers who demand the highest quality. This is especially true for those dealing with hazardous or expensive contents.
Request more information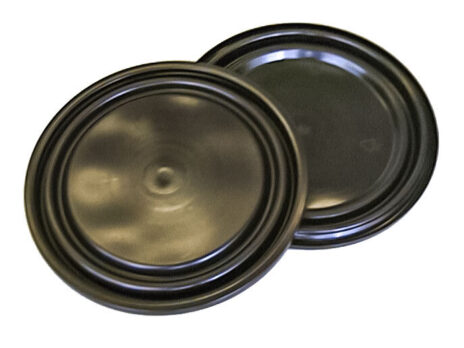 Advantages
<ul><li>Available with standard BCS 56x4 or special S71x4 opening for product with high viscosity.</li><li>All our materials are food contact compliant (FDA).</li><li>Different venting options available.</li><li>Designed opening to fit a vent strip.</li></ul>
Options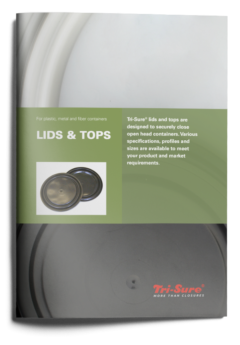 More information about the Tri-Sure® Covers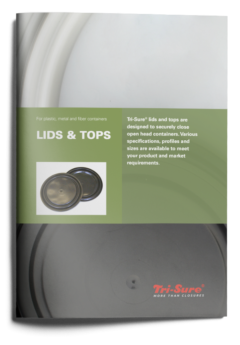 Covers
Request brochure
Fill in the form below and request the brochure Lids & Tops.
Covers
Request datasheet
Fill in the form below and request the datasheet for the Covers.
Closures covers/lids/tops