Caps for plastic containers
PLASTICAP-51™ Screwcap
Plasticap-51™ is the fast, flexible, and cost-effective closure system for high-demand UN applications and is designed for optimal sealing and security of small and medium-sized containers.
The system requires no tools for installation and offers a custom fit for a wide range of container sizes and shapes. It is also tamper-evident, a feature that is crucial for the UN distribution system.
The Plasticap-51™ closure system is constructed with durable materials and is designed to withstand a variety of weather conditions. This ensures that the product remains secure and safe throughout its journey. The system is also equipped with a re-sealable feature for containers that need to be opened multiple times. This allows for easy access to the product while also providing a secure seal that ensures the product is not tampered with.
Request more information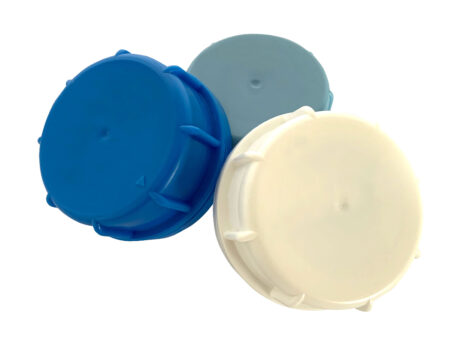 Advantages
<ul><li>Proven and customizable design.</li><li>Light, robust, and reliable for a cost-effective sealing solution.</li><li>Compliant with food regulations.</li><li>Consistent design for automatic filling line application.</li><li>Protected tamper-evident ring design improves security performance.</li><li>FSSC 22000, Global Food Safety Initiative factory produced.</li></ul>
Options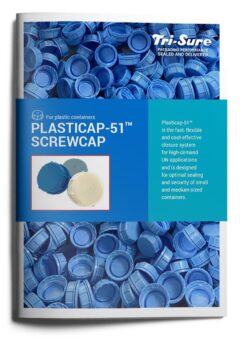 More information about the Tri-Sure® PLASTICAP-51™ Screwcap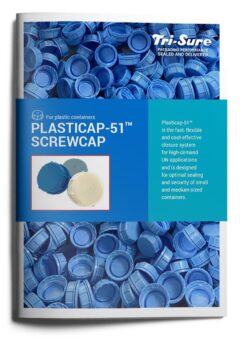 PLASTICAP-51™ Screwcap
Request brochure
Fill in the form below and request the brochure Plasticap 51 Product Brochure.
PLASTICAP-51™ Screwcap
Request datasheet
Fill in the form below and request the datasheet for the PLASTICAP-51™ Screwcap.