Caps for plastic containers
PLASTICAP-60™ MPV3 Screwcap
The Plasticap 60 "MPV3" is a "Micro-Porous Venting" screwcap that is safe, secure, and economical. MPV3 PLASTICAP-60™ screwcap is the optimal solution for high-performance and cost-effective two-way venting of small and medium-sized plastic containers.
How does it protect?
The tamper-evident Plasticap 60TM MPV3 screwcap is made from HDPE with an expanded PE sealing wad with an integrated venting membrane. This combination provides a light yet robust two-way venting solution for your customers.
Ensuring maximum security worldwide
Comes standard with the Tri-Sure® global network of sales and service centers, technical support, and Plasticap 60TM tooling. The robust Plasticap 60TM closure system is the first choice for companies that value the highest protection levels for hazardous or expensive contents.
Request more information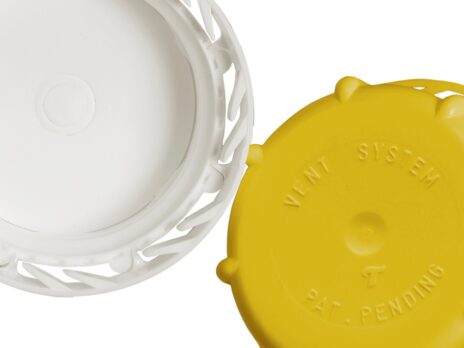 Advantages
<ul><li>Proven and simple design cost-competitive with existing, less effective solutions on the market.</li><li>Specially treated (oleophobic) PTFE membrane provides high levels of chemical resistance with consistent venting flow rate with no blocking (crystallization).</li><li>Consistent design for automatic filling line application.</li><li>High quality wad and robust design enables container to meet UN performance requirements.</li><li>Tamper-evident.</li><li>No loose parts to fall into the container.</li><li>Venting (via thread) means no vent-hole blocking even with outside storage.</li></ul>
Options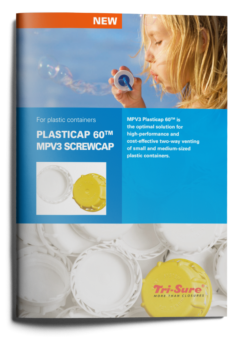 More information about the Tri-Sure® PLASTICAP-60™ MPV3 Screwcap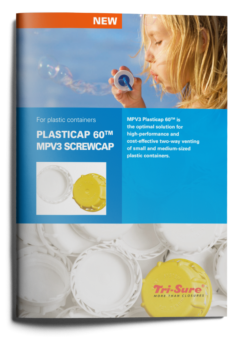 PLASTICAP-60™ MPV3 Screwcap
Request brochure
Fill in the form below and request the brochure Plasticap 60™ MPV3 Screwcap.
PLASTICAP-60™ MPV3 Screwcap
Request datasheet
Fill in the form below and request the datasheet for the PLASTICAP-60™ MPV3 Screwcap.