Caps for plastic containers
IBC Screwcaps
Tri-Sure® IBC tote screwcap closures are the most cost-effective closure system designed for high-level UN applications on IBC packaging. Our IBC screwcaps offer optimal sealing performance.
They come with a tamper-evident feature, providing customers with added protection and peace of mind while offering superior durability and flexibility. The closure system also features a unique locking mechanism that prevents accidental opening and spills, ensuring maximum safety. Each closure fits industry-standard IBC containers, allowing for quick and easy installation.
Request more information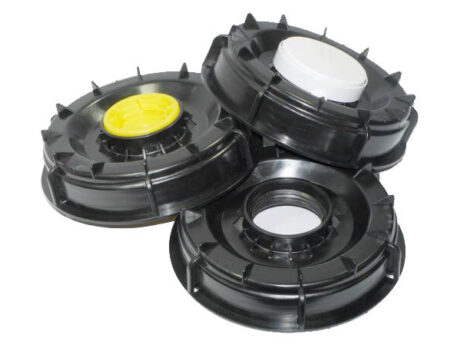 Advantages
<ul><li>Compatible with our CDS® Closed Dispense system.</li><li>Push-Lock™ caps can be used.</li><li>Tamper evident protection by using metal or plastic Tab-Seal® cap.</li><li>Compliant with food regulations.<br /></li><li>Consistent design for automatic filling line application.</li><li>UV resistant.</li></ul>
Options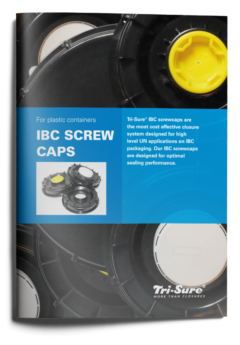 More information about the Tri-Sure® IBC Screwcaps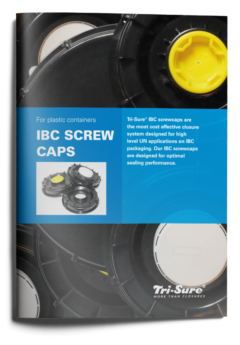 IBC Screwcaps
Request brochure
Fill in the form below and request the brochure IBC Screwcap.
IBC Screwcaps
Request datasheet
Fill in the form below and request the datasheet for the IBC Screwcaps.